Hypnotension practitioner, Kristian Lees-Bell announces an open weekend for World Hypertension Day
Kristian, who runs Natural Mind Hypnotherapy based in Bournemouth, Dorset, is having an open weekend from 17th – 19th May in support of World Hypertension Day.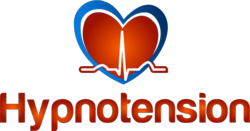 Lower high blood pressure naturally
As I specialise in weight loss the Hypnotension programme fits in very well with my area of interest as many people I see for high blood pressure are over weight
Bournemouth, Dorset (PRWEB UK) 17 May 2013
During this weekend, Friday – Sunday, people with high blood pressure based in and around the Bournemouth and Poole area in Dorset can book an initial 30-minute assessment at no charge to establish whether the Hypnotension programme will be beneficial in reducing their blood pressure.
During the assessment, Kristian will take the clients' blood pressure and assess the lifestyle factors that may be playing a part in the creation and maintenance of high blood pressure in the client.
Kristian is just one of the Hypnotension practitioners around the world that are preparing for World Hypertension Day on May 17th. World Hypertension Day is an annual worldwide reminder of the serious risk high blood pressure poses to people around the globe.
Bournemouth Hypnotension practitioner, Kristian Lees-Bell said, "As I specialise in hypnotherapy for weight loss the Hypnotension programme fits in very well with my area of interest as many people I see for high blood pressure need help to reduce weight."
World Hypertension Day has been established to highlight the preventable stroke, heart and kidney diseases caused by high blood pressure and to communicate information on prevention, detection and treatment to the public. World Hypertension Day aims to increase that awareness and present solutions to lower blood pressure and help people lead healthier lives.
One of those solutions is the Hypnotension™ programme, which aims to help anyone with primary/essential hypertension to lower their blood pressure naturally. Lowering blood pressure can cut the risk of stroke in half and significantly reduce the risk of coronary heart disease.
Kristian delivers the Hypnotension programme as a one-to-one therapy. He has the specialist skills needed to help people make the behavioural, motivational and emotional changes that help reduce high blood pressure.
Certified Hypnotension practitioners are all fully qualified and insured hypnotherapists, who meet the occupational standards for their country. Members of the public can check their practitioner is bonafide by confirming the Hypnotension 'seal of approval' on the practitioner's website shows today's date, or by confirming the practitioner is listed on the Hypnotension website.
Bournemouth Hypnotension practitioner, Kristian Lees-Bell is a registered Clinical Hypnotherapist working from the well-regarded complementary health centre, BWT Physiotherapy Centre in Poole.
He finds working with Hypertension clients extremely rewarding as treatment is easily measurable and can have a positive impact on a person's general well-being. "One of my Hypertensive patients saw her blood pressure decrease significantly during the programme: from 145/87 to 123/72 at the end of treatment. What's more, she has finally gone from a dress size 18 to a size 14 in the space of just 3 months."
With the increased awareness that World Hypertension Day brings to this serious condition, now is the perfect time for Hypnotension practitioners to bring their unique and effective programme to more and more people everywhere.